the apartments
The exceptional residence with special extras
SCHÖNEBERS offers 8 individual townhouses with separate entrances and a related garden area. Whether 3 rooms, 4 rooms or an apartment with an open kitchen: You are free to create the interior architecture of your new home.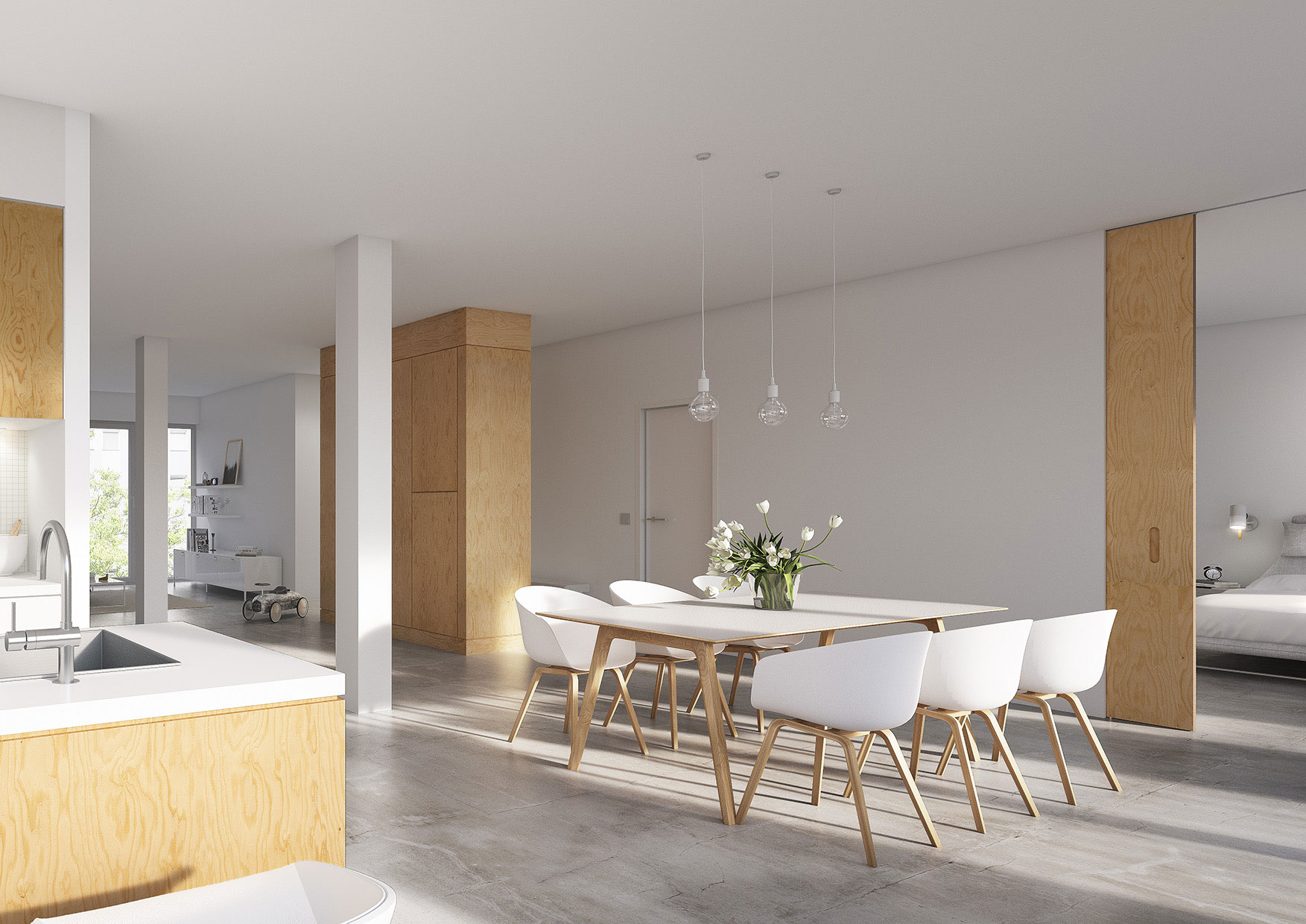 Thanks to different, flexible design approaches in the floor plans, each of the maisonette apartments is the expression of its inhabitants' individuality. The result is a modern, urban and family-friendly living quarter in the middle of Berlin.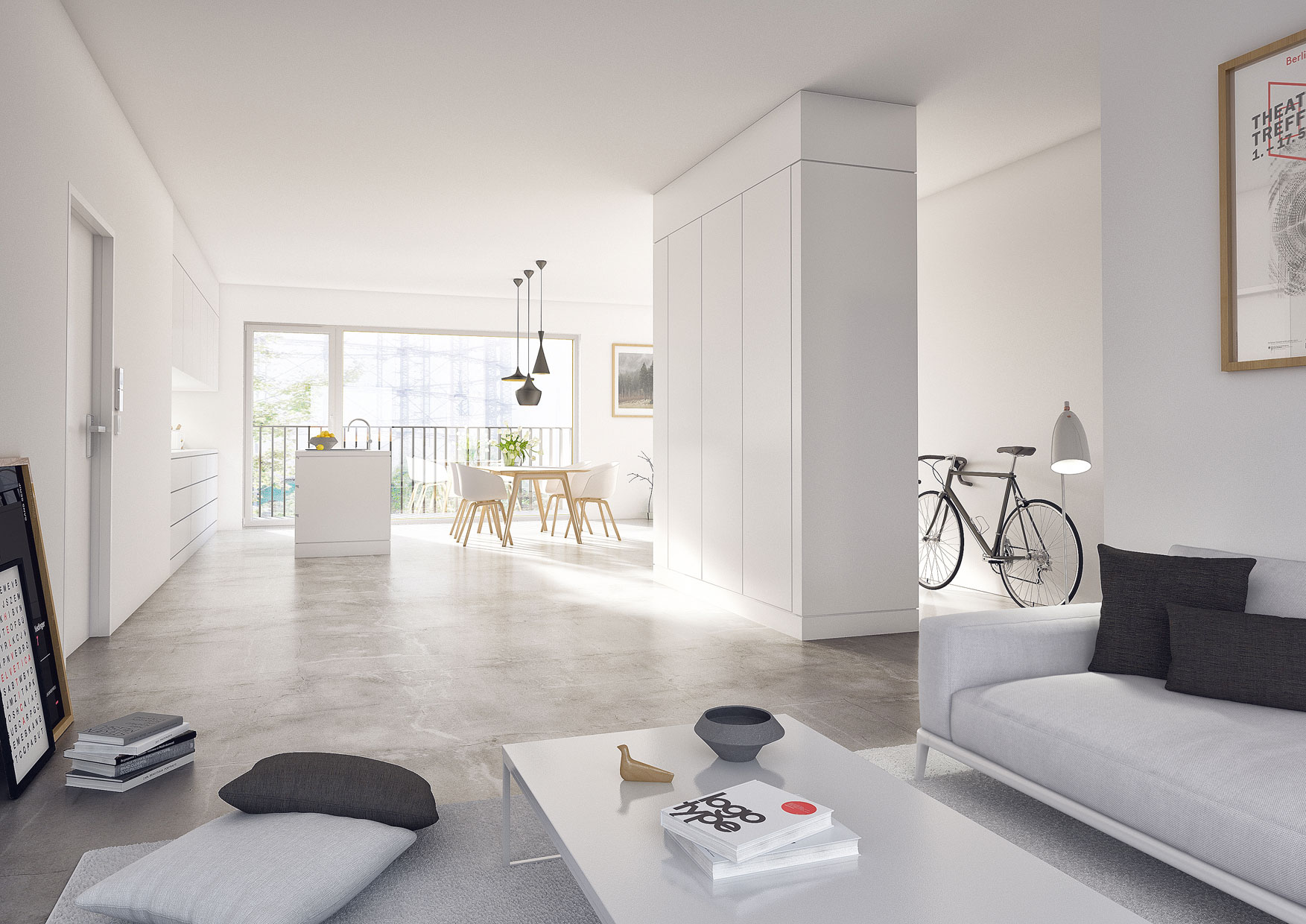 The spacious, light-flooded living and dining areas of the apartments and townhouses are equipped with a variety of high-end standard and luxury lines of renowned brands.
Further features of the apartments include:
high quality wooden material doors and wooden windows in all rooms
oiled oak plank parquet in the living and dining area
first-class bathroom furnishings with an exclusive selection of wall and floor tiles as well as high quality sanitary facilities by well-known manufacturers.
An exclusive selection of our materials can also be found in our equipment catalogue. Don´t hesitate to contact us!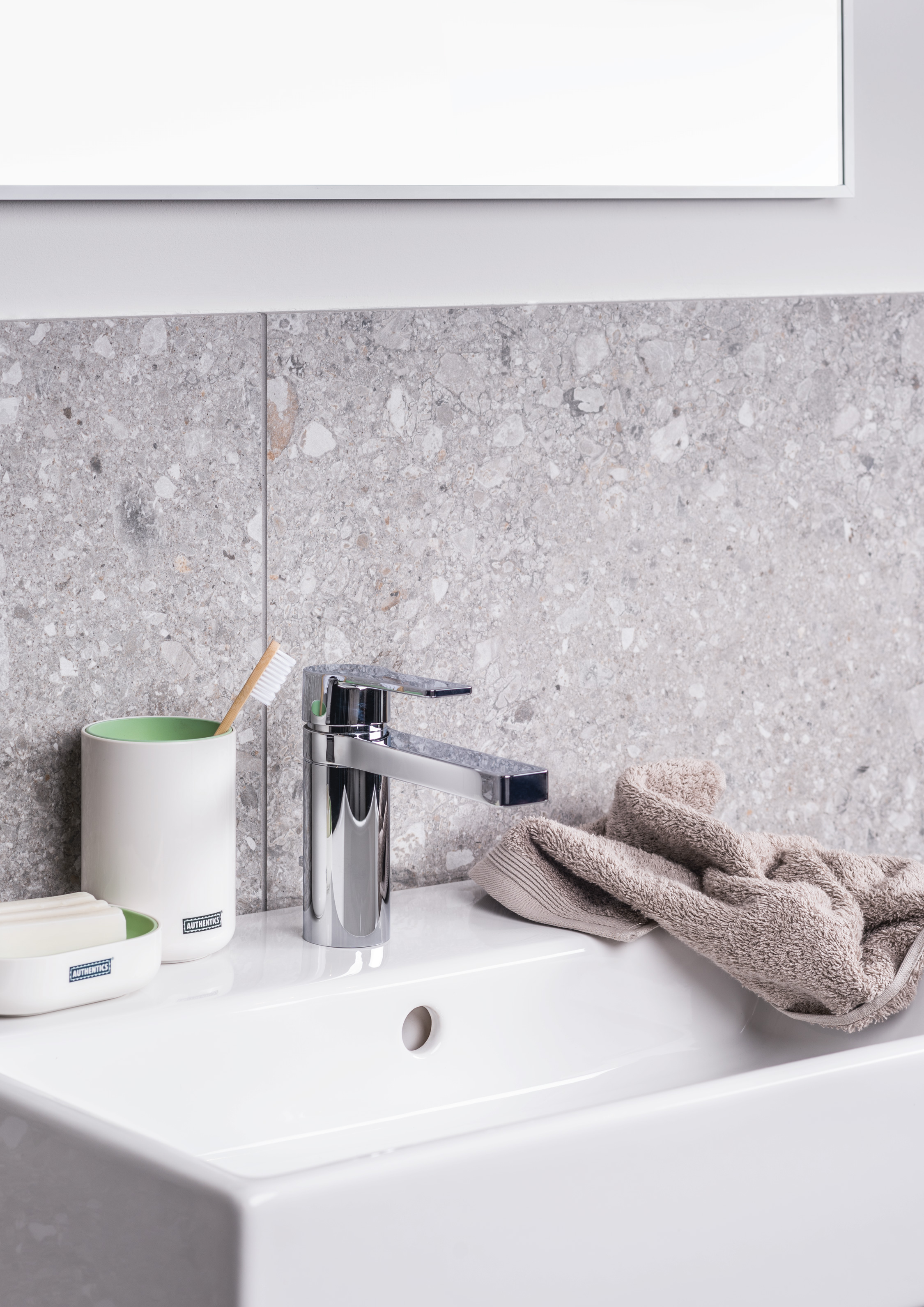 Type
Floor
m2 (approx.)
Rooms
Status
01
Townhouse
Ground+1st
96 m2
3
reserved
02
Townhouse
Ground+1st
119 m2
3

(2 options)

free
03
Townhouse
Ground+1st
152 m2
4

(2 options)

sold
04
Townhouse
Ground+1st
112 m2
3

(2 options)

sold
05
Townhouse
Ground+1st
137 m2
4

(2 options)

sold
06
Townhouse
Ground+1st
112 m2
3

(2 options)

sold
07
Townhouse
Ground+1st
109 m2
3

(2 options)

sold
08
Townhouse
Ground+1st
113 m2
3

(2 options)

sold
09
Apartment
2nd
136 m2
3-5

(4 options)

sold
10
Apartment
2nd
133 m2
3-5

(4 options)

sold
11
Apartment
2nd
140 m2
3-5

(4 options)

sold
12
Apartment
2nd
76 m2
2

(2 options)

sold
13
Apartment
2nd
120 m2
3-4

(2 options)

sold
14
Apartment
3rd
136 m2
3-5

(4 options)

sold
15
Apartment
3rd
133 m2
3-5

(4 options)

sold
16
Apartment
3rd
139 m2
3-5

(4 options)

sold
17
Apartment
3rd
76 m2
2

(2 options)

sold
18
Apartment
3rd
118 m2
3-4

(2 options)

sold
19
Apartment
4th
136 m2
3-5

(4 options)

sold
20
Apartment
4th
133 m2
3-5

(4 options)

sold
21
Apartment
4th
139 m2
3-5

(4 options)

sold
22
Apartment
4th
76 m2
2

(2 options)

sold
23
Apartment
4th
120 m2
3-4

(2 options)

sold
24
Apartment
5th
140 m2
3-5

(4 options)

sold
25
Apartment
5th
136 m2
3-5

(4 options)

sold
26
Apartment
5th
143 m2
3-5

(4 options)

sold
27
Apartment
5th
76 m2
2

(2 options)

sold
28
Apartment
5th
118 m2
3-4

(2 options)

sold